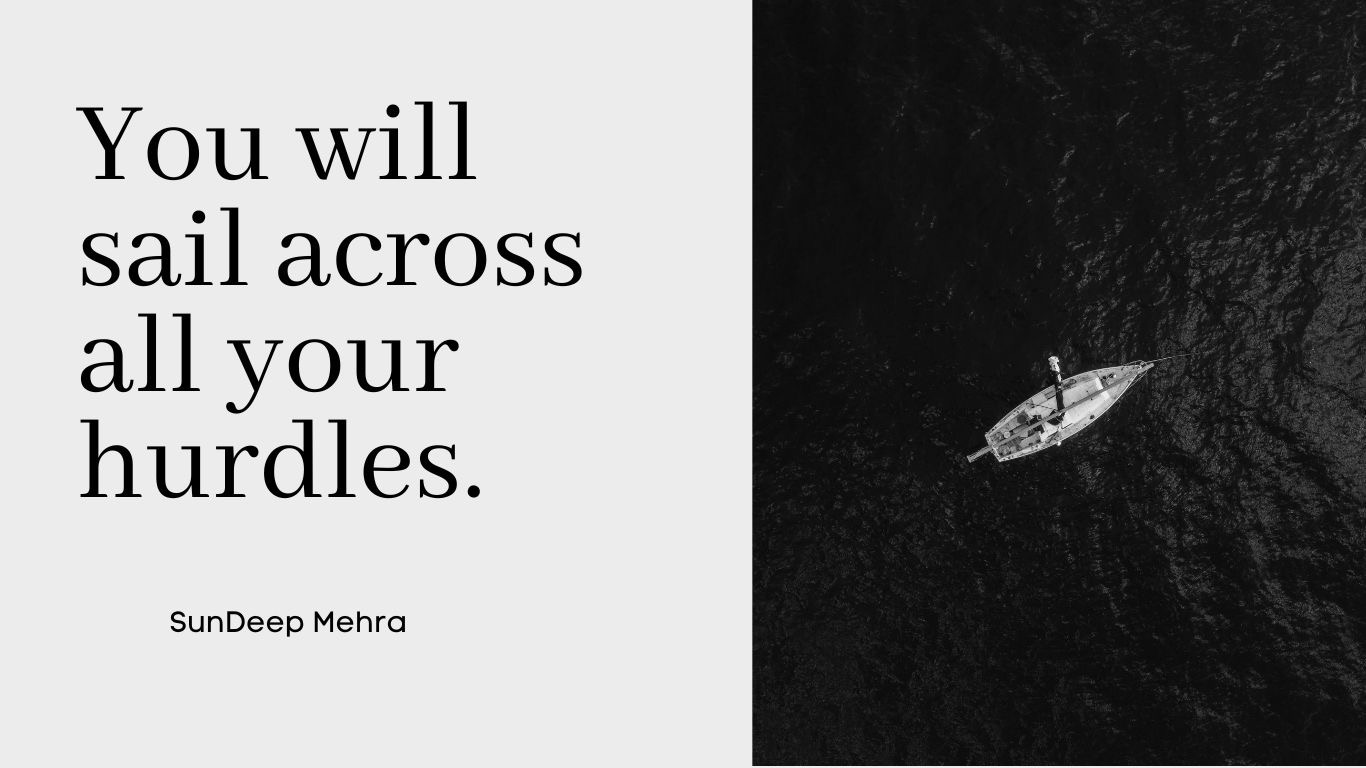 In many different ways, we all know what life can bring to us.
Sometimes it surprises us with the least expected and, at times, tests us with our worst nightmare.
It's not necessary we all can or will pass this litmus test. But still, with all hope, everyone is chasing their own destinies.
"Being challenged in life is inevitable, being defeated is optional." – Roger Crawford
Stories of struggle and hardships preparing the ordinary for an extraordinary destiny are all that keep us driving. Isn't it?
But, as we are moving ahead, the 21st Century seems so chaotic and unpredictable. Today, having a good education is not enough. But what will be enough seems crazy.
Choosing the ideal meal, the suitable career, the perfect job, and even a true life partner is a hell of a job.
What skills will prepare us for a sustainable and stable future have nothing to do with what we are learning in our schools.
The idea of building a bright future with technology, data, developments, and intelligence has given us wars, weapons, unemployment, unhealthy lifestyle, inflation, corruption, recession, layoffs and whatnot.
Now The Big Questions That Need To Be Asked Ourselves Might Look Like This:

What should I do to find my way to outshine?
How can I work on my weakness and strengths?
What ways will help me in keeping a work-life balance without compromising my growth, health, and success?
Should I be missing something that makes me special, social, and larger than life?
When and what needs to be done to make a difference?
If such questions stream through your mind, you are surely going to sail across all your hurdles.
Asking The Right Questions Is Essential
Moreover, the need is to identify what makes you most uncomfortable when you want to step ahead.
When you want to break all the barriers and breathe freedom, but as soon as you try, the confidence is gone. The motivation is lost. This needs to be tackled, not ignored.
It's very easy to hide or run from your weaknesses.
"Obstacles don't have to stop you. If you run into a wall, don't turn around and give up. Figure out how to climb it, go through it, or work around it." – Michael Jordan
One is a thousand; there are also people who just do not give speeches on leadership and success.
They decide to challenge and change everything with their will and feeling of responsibility towards everything surrounding them.
They justify, with their small or significant contributions, what makes humans the finest creation.
Power of Self-Realisation: The Greatest Weapon

Another strong way to sail across all your hurdles is by understanding the purpose of life.
Running behind success to gain a fan following looks cool, but in reality, having no curiosity toward self-realisation, enlightenment, and selflessness is dangerous for us.
"Don't be satisfied with stories, how things have gone with others. Unfold your own myth." ―Rumi
What life is all about, and how to make a difference when so many differences are already killing us due to our egos, selfishness and pride. Every responsible professional or person needs to keep these as the top priority on their checklist.
In an actual sense, what will remain and what will be lost is decided by how you lived your life and what contribution you made when the world looked at you.
Make sure, in this ultimate battle, when you leave the room; you will be remembered as a person who lived by
"When the going gets tough, the tough get going."