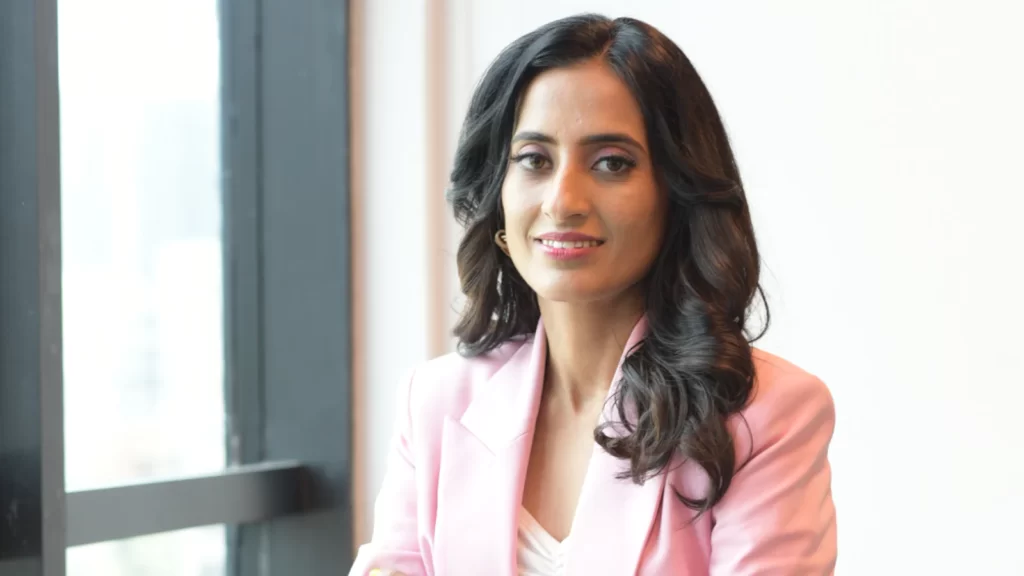 Have you heard about the woman who turned down a job offer of 1 crore from a multinational investment company?
This fabulous woman owns a cosmetic brand worth 300 crores of Indian Rupees.
She and her husband Mr Kaushik are called the IRONMAN couple for they have completed the world's longest race.
Can you name who she is?
Yes, you've guessed it right. I am talking about none other than Mrs Vineeta Singh, CEO of SUGAR Cosmetics.
With Women's Day approaching, I thought it necessary to share 3 Extraordinary Things about this mother cum athlete cum investor cum businesswoman that budding women leaders can learn from.
3 Extraordinary Things Entrepreneurs, especially women, can learn from Vineeta Singh:
Identifying a gap in the market: Vineeta Singh identified a gap in the Indian beauty market and realized that there was a need for high-quality, affordable makeup products. She used this insight to start Sugar Cosmetics, which has become a popular brand in India. This shows the importance of identifying a gap in the market and filling it with a unique product or service.
Innovation in marketing: Vineeta Singh used innovative marketing techniques to promote Sugar Cosmetics. For example, the brand was one of the first in India to collaborate with social media influencers to promote its products. This helped the brand gain a significant following and increase brand awareness. This shows the importance of adopting new marketing techniques to stay ahead of the competition.
Persistence and hard work: Vineeta Singh faced several challenges while building Sugar Cosmetics, including funding issues and production problems. However, she persisted and worked hard to overcome these challenges and grow the brand. This shows the importance of persistence and hard work in building a successful business.
When the cosmetic market was ridden with expensive international products, Vineeta Singh broke the clutter with high-quality budget Indian #cosmetics that Indian girls and women across age groups could afford.
Just like Vineeta, her brand represents modern-day free women who don't like to fit into any kind of stereotypes; who want to live life on their own terms; who want to look great while they are out there, busy conquering the world.
Cheers to Vineeta Singh Sugar Cosmetics and all those female entrepreneurs who are putting in great efforts to bring a change in India.