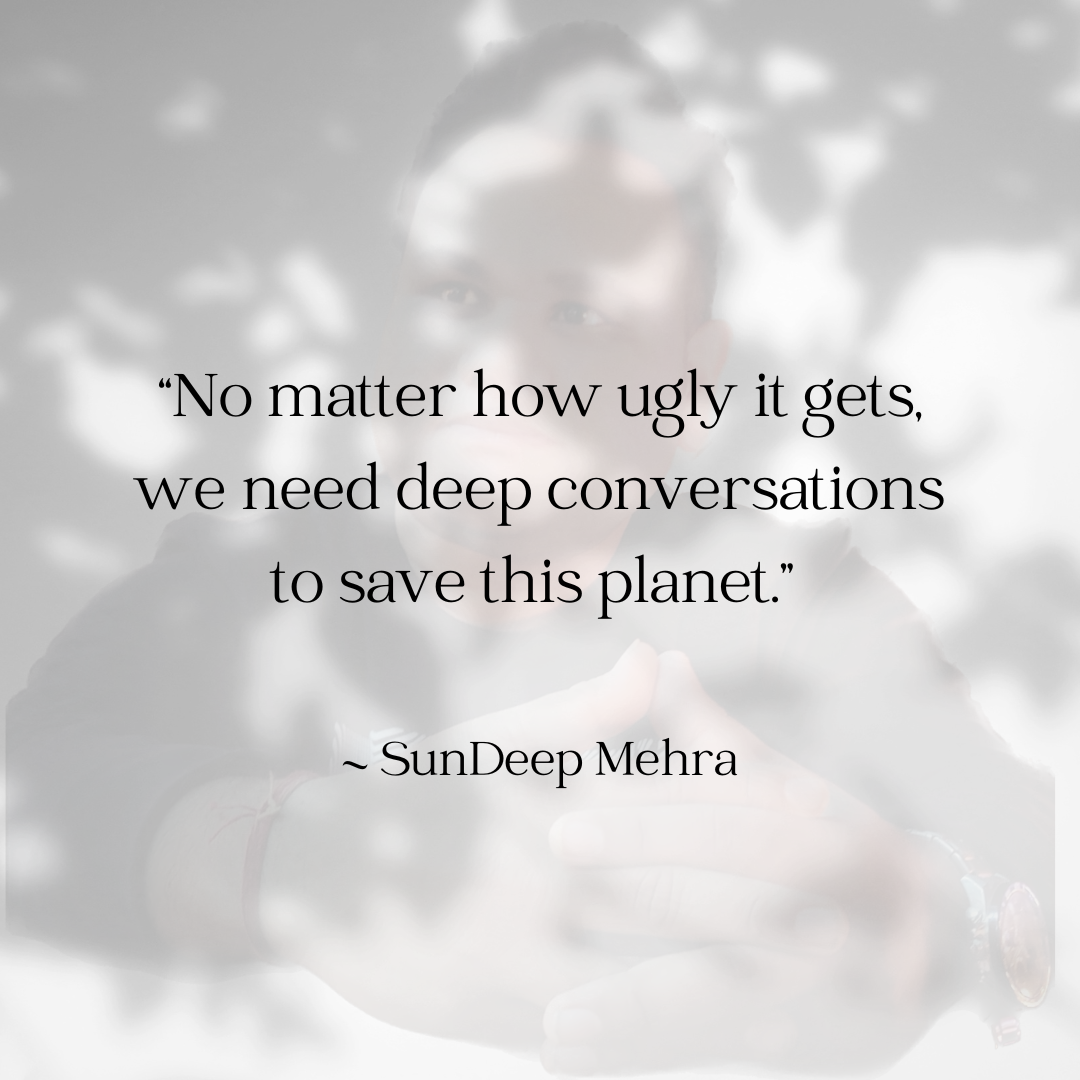 In the midst of the chaos that defines our era, the truth is undeniable: our generation is grappling with deep disconnect, emotional imbalance, anxiety, depression, loneliness, uncontrolled sexual desires, aggressive mindset, and becoming impatient.
All this is leading our planet to a very dangerous and dead end. I firmly believe that we need to engage ourselves in deep conversations to share our true feelings with each other; no matter how ugly it goes, how intense it becomes, we have to stop hiding how we feel about everything, what exploding in our minds, and everything that can help us heal internally before its too late.
I want you to share and spread this poignant reminder of the urgent need for change.
Our collective struggle with disconnect, unbridled desires, aggression, and impatience is steering us towards a dangerous precipice.
It's time to confront these issues head-on, and the solution lies in the power of deep, unfiltered conversations. We must shed the veil of pretense, allowing ourselves to be vulnerable and share our raw, authentic feelings.
This isn't about shying away from discomfort; it's about embracing it. Only by acknowledging the depth of our challenges can we hope to heal. So, let's break the silence, encourage openness, and engage in conversations that may be intense but are absolutely necessary.
By fostering a culture of genuine dialogue, we not only heal ourselves but also contribute to the healing of our planet. It's a call to action – a call to save not just ourselves but the very world we inhabit.
Together, let's embark on this journey of profound conversations, transcending the ugliness to uncover the beauty within.
Share your thoughts on this…
Sharing is caring…