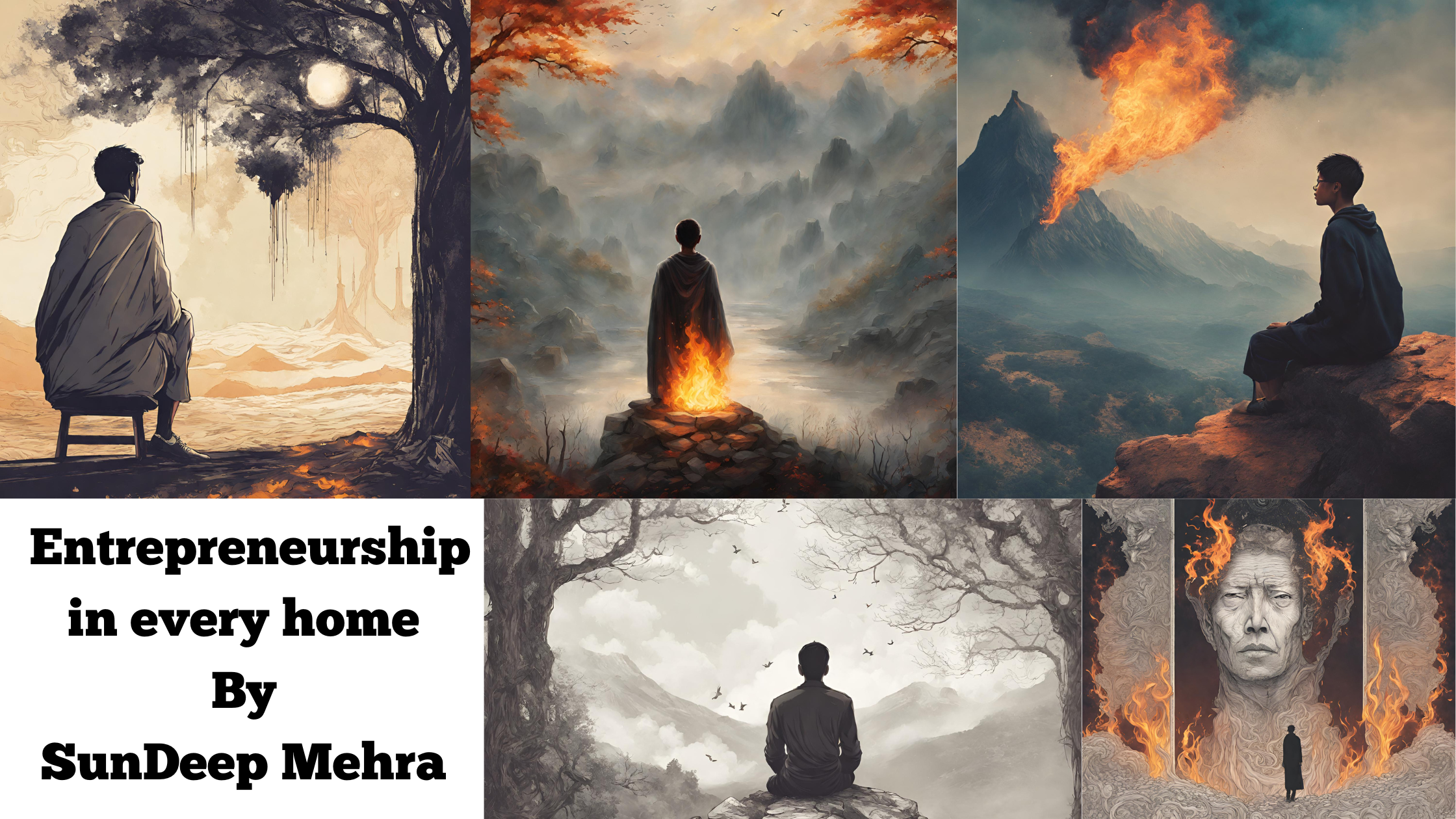 I often find myself marinating in an idea that's not just close to my heart but is also a vision for our collective future. And that is—Entrepreneurship in Every Home.
You see, entrepreneurship isn't just for the 'business-minded' or the risk-takers; it's for anyone with a beating heart and a vision for a better tomorrow. Entrepreneurs are not a separate breed; they're reflections of our own aspirations, our own hidden courage. They deserve a place not just in the market but in our homes, in our conversations, in our educational systems, and most importantly, in our hearts.
Why Your Heart Will Beat Differently After Reading This
The entrepreneurs we often overlook are the same ones paving the way for our children's future, for a sustainable planet, and for societal shifts that could change the way we live and love. They often make these contributions quietly, under immense pressure and against high odds.
So consider this post an appeal to your deepest sensibilities. By the end of it, I am certain that your heart will beat differently for entrepreneurs, that you'll feel the urgent need to honour them, support them, and be a part of the entrepreneurial revolution that's changing the world as we know it.
Stay tuned for a message that is as much a call to your mind as it is a call to your heart.
The Emotional Journey of Entrepreneurs
Let's dive deep into the souls of entrepreneurs. They often come across as lone wolves, as people who don't always follow the conventional social norms or paths. But have you ever stopped to consider why?
1-) The Choice of Solitude:
Entrepreneurs aren't socially detached because they have to be; they chose this path. They chose the long nights, the early mornings, and the lonely journey because they knew that they were meant for something extraordinary.
2-) Emotional Resilience:
They don't just deal with challenges; they welcome them, they yearn for them, and they grow through them.
3-) Bearing the Weight of Dreams:
Entrepreneurs carry not just their dreams but the aspirations of everyone they touch—their teams, their customers, and their communities.
Entrepreneurs, We Appreciate You
Thank you for being different, for wanting to be different. Thank you for not just thinking outside the box but for getting rid of the box altogether. Your sacrifices, your emotional journeys, and your resolve are the unseen roots that hold up the tree of societal progress.
The Catalysts for Change
-) Educational Reformation:
It's high time we started teaching emotional intelligence and entrepreneurial skills right from the school level.
-) Community-Level Incubators:
Let's build safe spaces where entrepreneurs can openly discuss their emotional struggles along with their business plans.
-) Inclusive Policies:
We need government frameworks that don't just support businesses financially but also offer emotional support resources for entrepreneurs.
Be the Change You Wish to See
You, yes, you, can be the agent of change. Support that local startup. Invest in someone's crazy idea. Offer a listening ear to an entrepreneur friend. Share resources and stories that enrich the entrepreneurial journey.
So, go on, be a part of this entrepreneurship revolution that is as emotional as it is economical, as personal as it is public. Together, let's make entrepreneurship not just a venture but an adventure, not just a livelihood but a way of life.
Thank You!